We are a Christian Ministry Foundation with Offices in Africa and USA
"We are a Christian Ministry Foundation specializing in Evangelism and Discipleship training for those who want to grow deeper in the knowledge of Christ and His Word." – Pastor A. T. Samuel, President (Doctor of Missiology)
Please support us by ordering our book:
Forgiveness: A Divine Key for Brokenness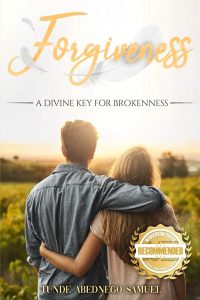 ➤ Amazon: https://amzn.to/3tCFXKZ​
➤ Visit Us: https://workbookpress.com/​
➤ Facebook: https://www.facebook.com/WorkBookPres…​
➤ Instagram: https://instagram.com/workbookpress​
➤Twitter: https://twitter.com/WorkBook_Press​
➤ Subscribe to our channel: https://bit.ly/3hoZuIx
Our Ministry
Work with us
We have years of experience partnering in Church planting and growth with the Evangelical Church Winning All across Africa and other Nations. This is an opportunity to make a difference in fulfilling the Great Commission by actively planting churches and preparing believers to serve the Lord Jesus Christ in full-time Christian Ministry or Missions.
Our Goals
To provide adequate training and mentoring for the youths and teenagers on how to discover, develop and deploy their talents and gifting across Africa.
To provide scholarship assistance with your donations to the youths who are unable to afford tuitions for their education in Africa.
To provide counseling services for singles and young couples with the target of raising healthy homes in the society.
To provide a capacity building programs and avenues for the jobless Christians youths in the society.
Latest News
Living in Total Forgiveness
On the Wings of Eagle
Isaac and Rebekah on a Journey of Faith
With Christ I can Do All Things (Philippians 4:13)
"Simple Gospel Truth: Jesus Mission Statement"
"Simple Gospel Truth "COURAGE for the Discouraged"