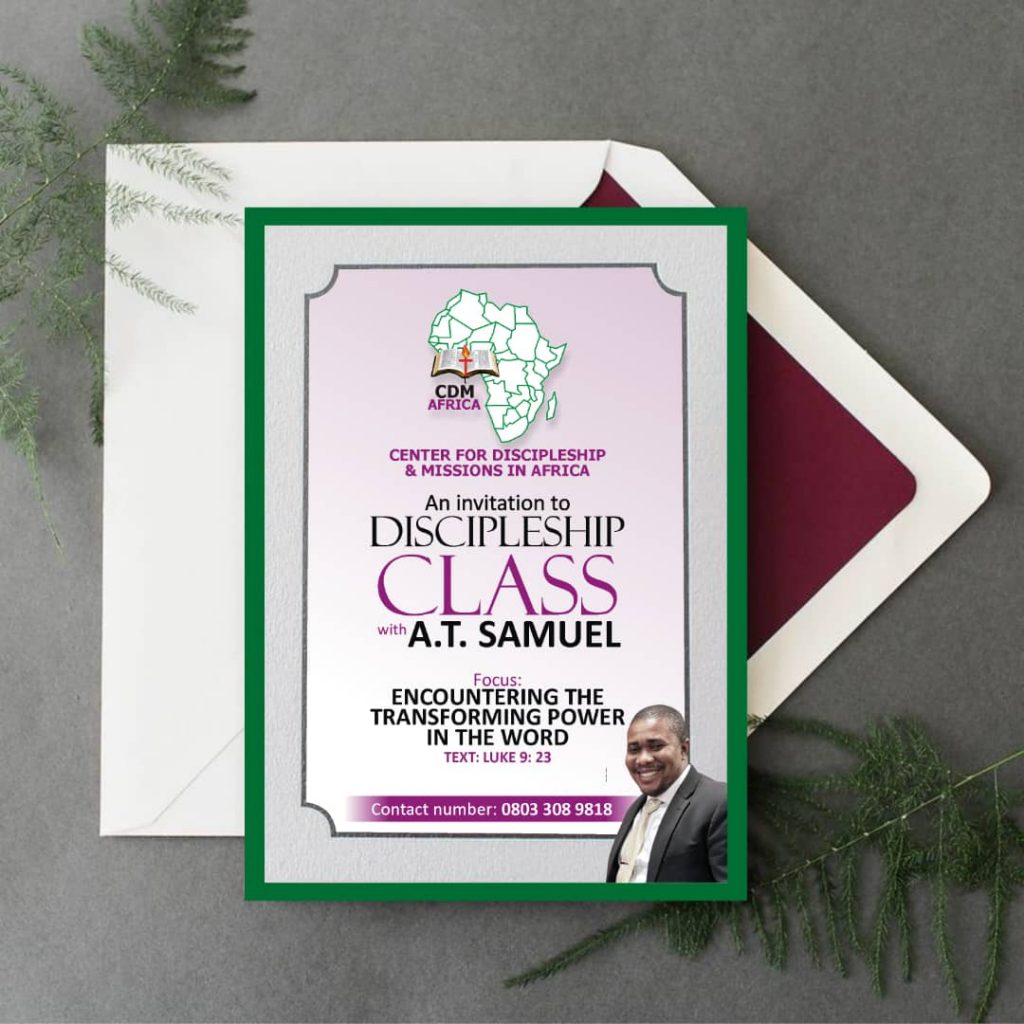 Objectives of the Ministry (Foundation)
Active Evangelism and Discipleship training for those who want to grow deeper in the knowledge of Christ and His Word.
Partnering in Church planting and growth with the Evangelical Church Winning All across Africa and other Nations
To provide adequate training and mentoring for the youths and teenagers on how to discover, develop and deploy their talents and gifting across Africa
In our capacity, we aim to provide helps for the needy ones and a light scholarship assistance to the youths who are unable to afford tuitions for their education in Nigeria (Africa)
To provide counseling services for singles and young couples with the target of raising healthy homes in the society.
To provide a capacity building programs and avenues for the jobless Christians youths in the society.
USA Address: 4574 South 3rd St, Louisville KY, 40214 | Phone: +1(502) 656 7422 | Email: usa@cdmafrica.org
Nigeria Address: Light House, No. 10 Dangiwa Oke-Ose, Ilorin East LGA, Kwara State | Phone: +234 806 074 6321 and +234 803 308 9818 | Email: africa@cdmafrica.org